while at the jb gallery today, i got to look through a book of photographs by former hot shot winner
ian baguskas
. the photographs were from a series of his entitled "the search for a the american landscape".
this is the artist's preface:
the desire to travel and explore untouched terrain in order to view sensational vistas seems to be found in everyone, however, the possibility of seeing and experiencing these places in their natural form, may no longer truly exist. the accommodations that have been made for the people who visit these places does not only alter our experience in them, but has changed the landscape itself.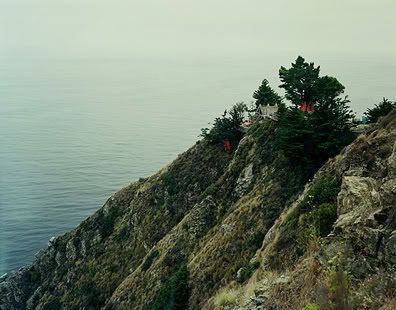 there is one photo that i am dying to post here, it's my favorite one of his and was the cover for the book, however i can't find a copy of it online to post here. anyway, look for it on the website, it is under "the search for the american landscape" series and it is the first one under "moab". its the picture of the sitting buffalo. i love that one.