tomorrow evening will bring the opening of the latest show at the jen bekman gallery entitled "a new american portrait". the show features the work of 9 contemporary photographers working in the field of modern American portraiture. the press release quotes the show's co-curator, jörg colberg, saying, "a portrait lives in the interaction between the photographer and the sitter, a relationship which banishes any notion of objectivity. The work included in this exhibition explores, and at times exposes, this fragile intriguing dynamic." the show is co-curated by colberg and ms. bekman, and runs through august 3rd.
the following pictures are two examples from the show, the first is by alec soth and the second is by jennifer davis: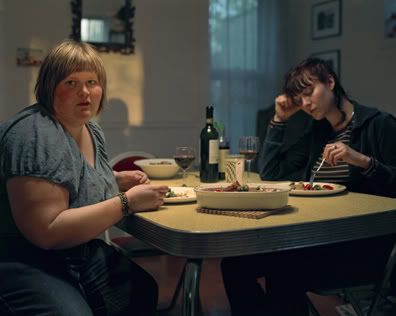 check out what the artists have to say about their favorite portraits on the
gallery blog
.
jen bekman
6 spring st
between bowery and elizabeth
june 22 - august 3
opening reception:
tomorrow, june 22nd
6-8pm