its strange to be writing this post with the death of famed director, ingmar bergman still looming in the recent past. however, i have just found out (a tad late, of course) that italian director, michelangelo antonioni has just passed away. its unbelievable to think that two of the most profound directors in modern european cinema are now gone, and they passed away within hours of eachother.
here's a few news stories on antonioni's death:
"
the langurous, achingly hip films on michelangelo antonioni
"
"
NPR: filmmaker antonioni dies at age 94
"
my favorite film of his is 1960's
l'avventura
.
geoffrey nowel-smith, in his
essay
for the film's criterion collection dvd release, gives a perfect plot summary:
"A group of rich Italians is on a cruise off the coast of Sicily when one of their number—a moody, unhappy girl—disappears. Murder, kidnap, accident, suicide? Her boyfriend and her close woman friend search for her, but the search turns into a new love story, and the mystery is never resolved."
The film stars the beautiful Monica Vitti, whom critics have dubbed "the liquid-eyed" muse in Antonioni's work.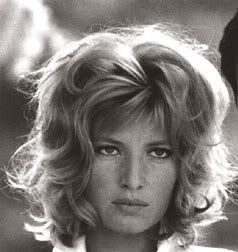 You can read a great article on
senses of cinema
by writer Hamish Ford (i love the name hamish, by the way, like
hamish bowles
) about Antonioni's "
L'avventura
"
I bet the entire Cinema Studies department at NYU is in tears right now.
Addio Antonioni!