Today was the first day of
Restaurant Week
. As we sat down at Tom Colicchio's
craftbar
, I have to admit, I was basically shaking with excitement. Overall, it was an amazing and filling experience. We waited for less that 5 minutes to get our table, the bartender was a bitch, but that's ok because we ended up being rushed to our table and not having to deal with her. For $24.07, I was scared that the menu would be measly, with no more than 3 or 4 dishes offered in every category. Luckily, that was not the case. We had plenty of options and had a hard time deciding. Between the four of us, our table ended up being served the following. Even though I tried to get us all to order different dishes, it didn't exactly work out and we ended up doubling up several times.
Appetizers:
Salt-Cod Croquettes with Romesco Aioli
Pecorino-Stuffed Risotto Balls (x2)
Warm Pecorino Fondue with Acacia Honey, Hazelnuts, and Pepperoncini
Main Courses:
Scottish Salmon with Shitake Mushrooms a la Greque (x2)
Hanger Steak served on a Bread Salad
Spaghettini with Asparagus, Snap Peas, and Spring Onions
Desserts:
Brown Sugar Cake with Lavender Ice Cream and Blueberry Compote (x2)
Buttermilk Panna Cotta with Apricots and Pistachios
Crispy Chocolate Cake with Lavender Ice Cream
So, what I thought: the appetizers were all good, but the pecorino fondue, which was served with two pieces of buttered, crispy toast, was by far the best. Unfortunately, I didn't order it and had to keep snagging bites from my roommate. The main courses were all great, as well. I was a little iffy about the bread salad served with the hanger steak, but the bread was a little crusty and dipped in delicious olive oil, so it turned out really with the steak. Plus, my spaghettini had this amazing, stringy cheese cooked into the dish (I think it was Pecorino, again), and it was lovely. Lastly, the desserts. I'm somewhere in between the Panna Cotta and teh Brown Sugar Cake. I love Panna Cotta (Supper in the East Village has the best!), but the Lavender Ice Cream that came with the Brown Sugar Cake was my favorite. I wish I could find it somewhere. Anyone know where? The closest thing I've had to it is Bergamont Cupcakes with Lavender Icing at
Sympathy for the Kettle
on St. Mark's.
Other than the food, we all had great wine that unfortunately ran up the tab, but we didn't mind since we were so satiated. At the end of the meal, the lovely manager came by, thanked us for visiting, and gave us each a gift certificate we could redeem once Restaurant Week was over.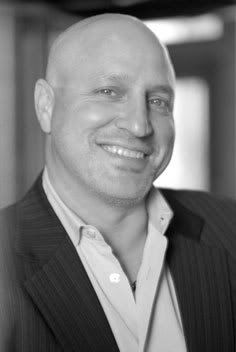 Tom Colicchio, I love you.