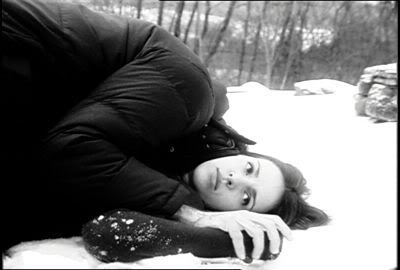 film still by
lily idov
alas, i am back! although i have been in new york all this while, i have been kept unusually busy and exhausted by the film i was working on. however, that production of that project wrapped last night, so now i will only be able to offer bad excuses for not updating consistently.
anyway, you can meanwhile take a lot at a few stills from
ROSTIGRABEN
, a short film i shot a few weeks back with director/writer
michael idov
.