i stumbled upon martine fougeron's
tête à tête
series, which she describes as "intimate portraits of two adolescent sons", via
conscientious
.
i can't help liking these images, even if i don't absolutely love them or find them infinitely interesting. they remind me of noah baumbach's style--his preoccupation with a new york upbringing and the hyper-maturation of these youths. (read the
ny times
on
margot at the wedding
--i felt the same way about this film as i do these images, i can't help enjoying the performances and being drawn to the characters, but the story doesn't achieve great heights.)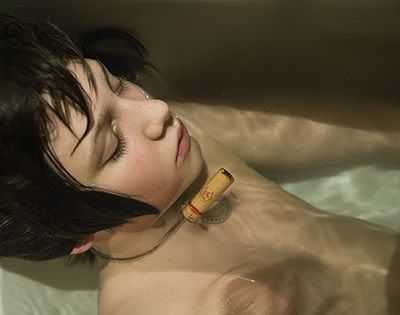 i also love this image--the delicacy of the face, innocent and feminine, framed in water.
there are few others worth looking at.