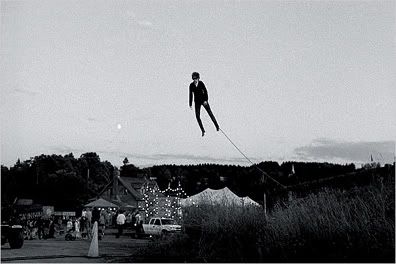 a fellini-esque moment starring cate blanchett in todd haynes'
i'm not there
when i was oh-so-sweetly asked by my boyfriend this morning to continue keeping up with my blog, i decided that he was right--it was time to get back into the habit. so, back my outrageous, roaring popular demand, is the fifth day of may, my pristine lil bloggie.
so, first thing's first, if you haven't read robert sullivan's story on todd haynes'
i'm not there
,
"this is not a bob dylan movie"
, please do so now. because it's amazing. and after that, you can buy tickets to the film, which comes out out november 21st only at
film forum
. i already have tickets!